Vamsi Visions
1 April 2021 | Hannah Hoskins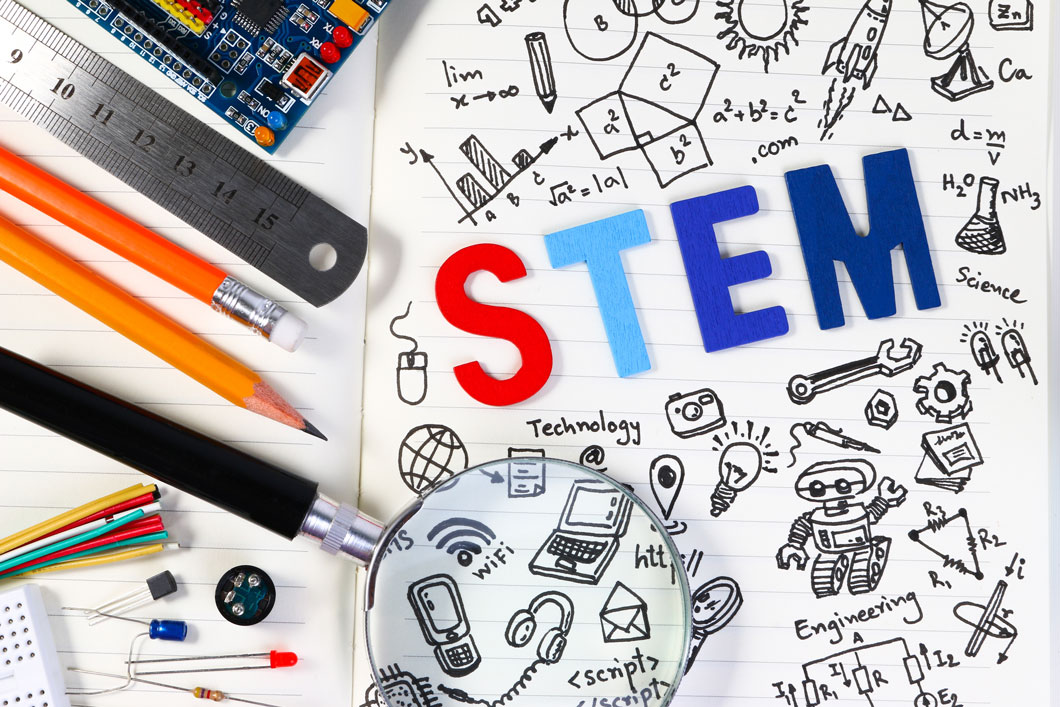 We first discovered Vamsi Poongundran when his parents contacted us to tell us about Vamsi's passions for STEM and creating engaging content not only for his own personal development but for his peers too. They told us how Vamsi was interested in our fantastic Polydron Bridges and Engineering Sets for an upcoming video.
We were enlightened to hear from them and are glad to be a part of his STEM journey, as he delves deeper into his studies to achieve his dreams of becoming an engineer.
We recently contacted Vamsi to discuss his passions for STEM, school and content creation and we are now happy to share the following article with you…
Vamsi Poongundran, is a very talented young man. You might not have heard of him, yet; but don't be surprised if he becomes a household name, some time in the not too distant future. He is a naturally gifted presenter, who is bringing the world of STEM and mathematics to life, breaking the subjects down into bite size, easy to understand chunks, that are accessible and fun to watch, listen to, and learn from. I would strongly urge you to check out his YouTube channel and see this young man in action, he really is a joy to behold.
In addition to these wonderful videos, he has also created his own website, www.vamsivisions.co.uk, where he can express his views on books he has read, and entertain us with the music he prefers. He really is a highly skilled messenger with a gift for communication, and we were pleased to catch up with him recently for a quick chat. We think he is an inspiration for us all. You can make your mind up by watching his videos, checking out his website and reading the text below.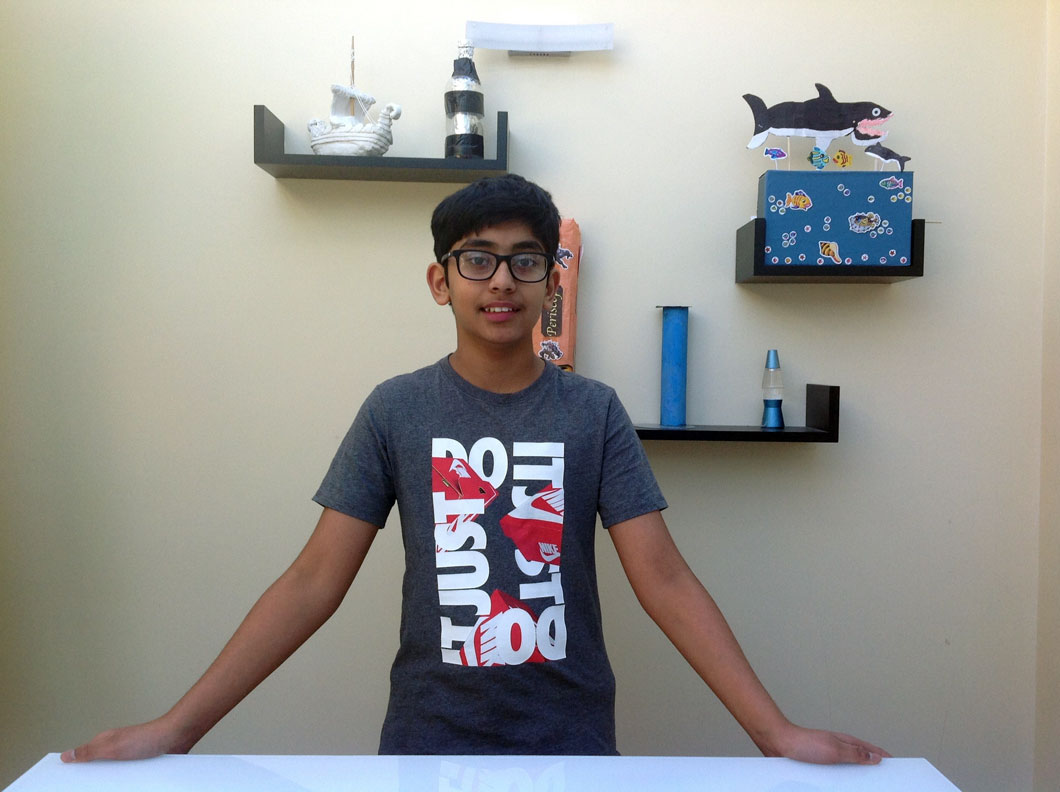 Vamsi, congratulations on your wonderful work on YouTube and the website, we love them. What inspired you to start this project?
Thank you for your wishes.
I recently became interested in STEM, I really enjoy exploring it through fun experiments and model making. The main aim of my YouTube channel is to create a place where I can share what I learn and try out new things together with my friends and viewers. In this way, everyone has a chance to come forward with their interest/ STEM skills by participating in or contributing to my videos. In terms of my website, I learnt about how to create webpages in school as part of my computing studies. This interested me, which is where I got the idea of making a website for my channel.
How have you coped with the long lockdown and the continued absence from school?
In my opinion, the best thing that came out of online school and the continued absence from school during lockdown is that it gave me a lot of free time and a chance to focus on my hobbies. I have always loved reading, I find it very interesting. I started to engage myself more with reading both fiction and non-fiction books. From the non-fiction books especially, I was able to understand new and interesting things about how the world around us works!
Have you been encouraged by your parents and teachers to continue this project?
Yes, my parents and my sister are both always a big encouragement for me to continue making fun STEM videos. They help me out in making them too. My teachers also gave me positive feedback about my project which motivates me to keep going. Not only them, but I have gotten a lot of lovely wishes from other viewers and supporters too as well as other kids like me wanting to get involved. It makes me so happy to know that the people watching the video enjoy it as much as I enjoyed making it. That is my main encouragement making me want to keep going!
Are you getting noticed by a worldwide audience or is it just in the UK?
Well, the majority of my audience are based in the UK but I also get noticed by a small amount of people from other countries as well. I am able to connect with people from different countries through different STEM Facebook groups. I think that it's so great to be able to connect with other people around the world who have similar interests and learn new things from them.
Are you planning on tackling any new subjects in the future?
The main areas of focus in my STEM videos up until now have been basic science concepts and engineering design. I will continue to work on the same and try more complex models and experiments in the future. However, I am enthusiastic about learning about new subjects too. In the future, one subject that I would be particularly excited to try out is programming. I would love to program toys such as robots to do certain tasks, it would be so cool.
Who are your heroes Vamsi, and who inspires you to do these brilliant presentations?
I don't have any heroes in particular, I would say that I am inspired by everyone around me in one way or another. But having said that, people who inspire me most are those who have invented or designed things. Big or small, we would not be able to live our lives as normal if we didn't have electricity, bridges or even the compass. Seeing amazing inventions like this around me in everyday life is what led me to start making these presentations, I wanted to know more about them and the science behind them.
What are your ambitions Vamsi for the future? Do you see yourself on a bigger platform, maybe TV presenting in the years ahead perhaps?
The long term ambition of mine is that I would like to become an engineer in the future and use the things I learn to invent or build something of my own. Aside from studies, I would like to continue with my passion for making videos and hopefully grow my platform to get more people involved and aware about the importance of STEM from a younger age. It would be a dream to appear on other big platforms aside from YouTube too if I get the opportunity.
Finally, Vamsi, many people at the mere mention of Maths and STEM, shut down and switch off. Tell us why these subjects are so important, and so exciting. Inspire the parents, and children of today with your words…
The world around us works on concepts related to Maths and STEM. I feel that these subjects help me to better understand the things happening around me and not just see it for what it is. It is so much more exciting to question why and how. For example, whilst making bridges using the 'Polydron bridge set', I gained a good understanding about how it is the arrangement of shapes making up the structure of bridges which allow it to carry so much weight at a time. Once you start learning, the possibilities of what mind-blowing things you might come across are endless.
The method of learning through making practical models and experiments is also really fun and engaging. My favourite part is seeing the end product after spending time on each model and experiment. Even those who aren't interested in STEM take interest in my videos and appreciate a part of my video that they could relate to or they found interesting. I think that's the best part of Maths and STEM, it's so diverse, there's an element of excitement in it for everyone.
Good luck Vamsi, we will be watching closely…