Toy Shortages
30 November 2021 | Paul Harwood
Hang up your tinsel and start warming up the mulled wine – Christmas isn't cancelled just yet.
As the global energy crisis and shortage of lorry drivers here in the UK continue to wreak havoc on our supply chains, we are here to tell you that it isn't all doom and gloom this upcoming festive season.
Whilst this is currently thought to be linked to the backlog and consequent increase in maritime traffic outside of the world's major ports, it must be noted that many shipping and manufacturing companies have been proactive in rerouting their precious cargo in the attempt of avoiding the extended waiting periods.
Adding salt to the wound is the lack of available lorry drivers ready to transport cargo further in land, causing not only the price of shipping to increase but also extending the estimated delivery time. HGV driver shortages have, however, become a recurrent feature of post-Brexit Britain, with fuel shortages the latest to fall victim to the British art of panic buying.
Power outages across major Chinese Provinces alongside the precarious COVID-19 situation have posed problems for the manufacturing industry since the initial outbreak of the pandemic back in February 2020, with disruptions experienced earlier on in the supply chain trickling all the way down to consumers.
I know all of this. You know all of this. But, most of all, so do most major toy companies.
We aren't denying that these issues mentioned are contributing to growing problems further down the global supply chain, with shipping of manufactured goods and toys having taken a major blow.
However, it must be stressed that these issues are not new.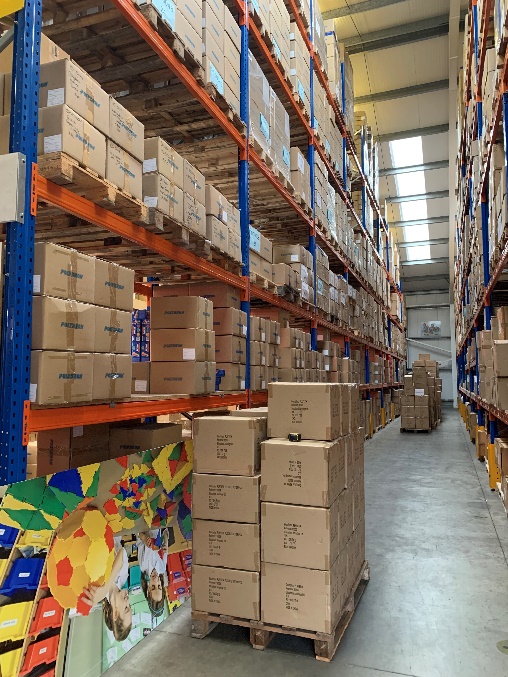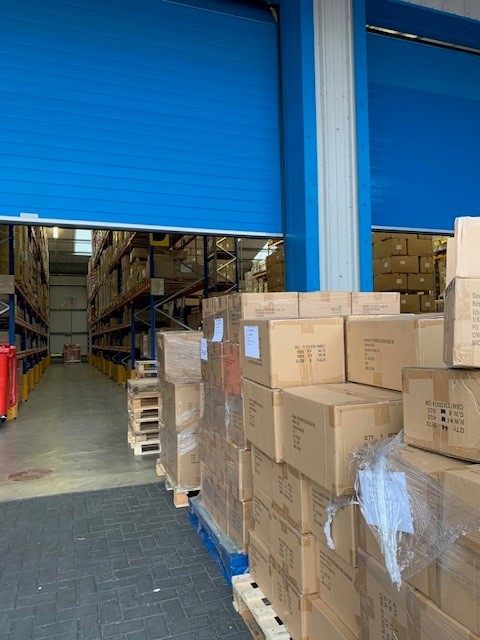 Some images of our Warehouse, fully stocked!
Experts have encouraged buyers to Christmas to keep their yule and start shopping earlier to ensure that they bag their children's favourite toys in time for when they open their stockings.
Whilst this remains a sensible suggestion to avoid Christmas disappointment, we must not fall into the trap of panic-buying – see the great toilet roll feuds of 2020 to be reminded of just how detrimental this attitude could be on stock further down the line.
You see, one or two of the popular toys will inevitably run out of stock during the Christmas period. Just as it does every single year. Preparing in advance is a great way to ensure that you avoid the annual parent-brawl across shopping centres in the week leading up to Christmas day – I'm looking specifically at you, Dads.
But it must be stressed that in buying too much too soon, we may actually risk being the cause of a toy crisis that is yet to fully materialise.
Like us, major toy companies have had your Christmas in their hearts for months in advance. Like us, it is more than likely that they have put the measures in place to ensure that warehouses will be full this festive season…
One of our guiding principles is ensuring that toys and products are delivered on time every time, and we have taken the necessary precautionary measures well ahead of the festive season to pre-empt the annual Christmas crunch on demand.
These preventative measures have actually been in place since the start of 2020. With Brexit on the horizon, we began to take the necessary actions to ensure that our EU warehouse was stocked sufficiently. We also began to put systems in place to allow for our products to be directly shipped from an EU member state, avoiding the still sticky situation concerning trade between the UK and EU.
And then COVID-19 hit. And like everyone else in the world, we were presented with a prolonged period of uncertainty.
But, key to our company ethos is innovation, and innovate we certainly did.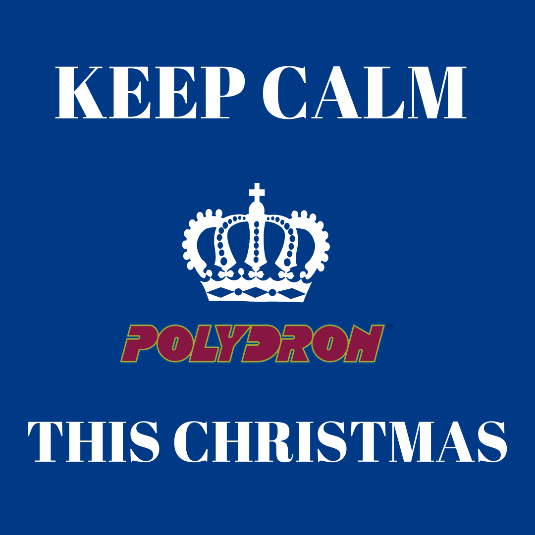 The pandemic brought on a new set of challenges with sales having plummeted and our staff being bound to their bedrooms by the stay-at-home message. But we bounced back, creating new ways of managing our warehouses with protecting the business and our customers at the heart of our plans.
We survived ensuing waves of new variants from early on, ensuring that we kept spending to an absolute minimum and redistributing our stock to our other warehouses where our toys were being sold.
The total value of product in our UK based warehouse decreased in value by 20% between January and October of 2020 resulting from this COVID-induced redistribution of stock to our other warehouses where sales continued, freeing up a lot of our shelf room.
On top of this reshuffle, we have also had a major clear out of inactive stock in our UK based warehouse. This has resulted in over £30,000 worth of discontinued ranges being donated to local schools and charities, making space for the upcoming 2022 ranges.
Why do these Brexit related and COVID induced measures matter this festive period?
As previously mentioned, this year's toy shortage in the UK has been traced back to the backlog in our major ports – an issue, driven by the energy crisis, a hot and cold COVID situation in the East, and a shortage of lorry drivers. Issues essentially driven by the pandemic, by Brexit, by snags in the global supply chain.
Issues to which solutions are outlined in the paragraphs above.
What we are trying to say is that if your favourite toy companies survived Brexit-induced complications on trade and shipping, if they survived the advent of the new and unprecedented world with months of ambiguity brought on by the pandemic - they will be able to survive this Christmas crisis, too.
Like us, major toy companies have had your Christmas in their hearts for months in advance. Like us, it is more than likely that they will have put the measures in place to ensure that warehouses will be full this festive season.
Boris Johnson has promised that this year's Christmas will be "considerably better" than the last. And toy companies are here to ensure that even in the case of another Tier 4 Christmas, that stockings will be full with more than just festive cheer.
Sources