The Dad Lab
22 September 2016 | Paul Harwood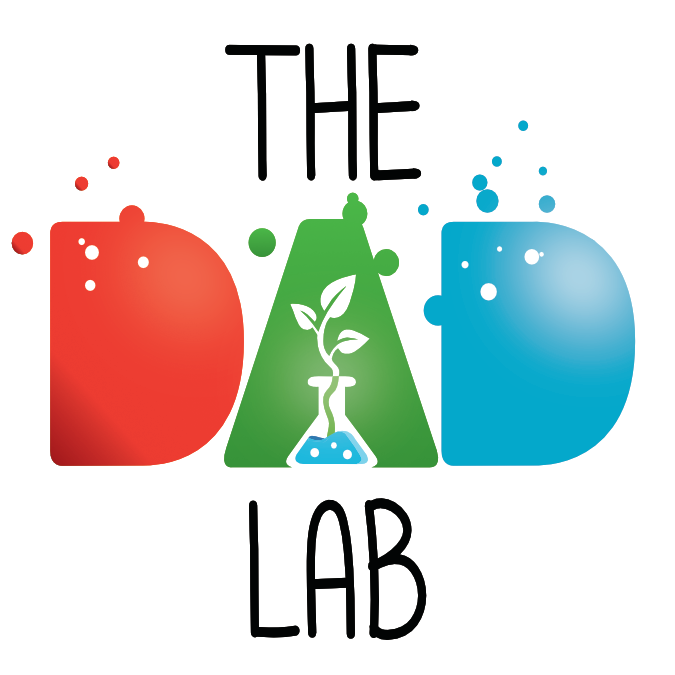 We teamed up with @thedadlab to run a competition to win a set of Translucent Polydron, and were absolutely delighted by the response.
Please like our Facebook page to see more competitions.
Our brilliant and loyal customers have reminded us what they love about Polydron. Thank you all, and be assured we will keep on trying to make the best quality products for you, for many years to come. We asked people to tell us which Polydron they liked the most - here are the comments which we received:
I love Polydron products like the Basic set because it can show kids how to make different shapes. Combine colours, teach them how to build and work together!!
The Polydron Engineering Sets I would say are my favourite but am really impressed by all of the Polydron toys :) The kids at the day-care I work at love them! These Translucent Polydrons would surely be a hit!
Translucent basic Polydron set because it reminds me of when I was at School
I like the post it's good for kids
I love the wooden Octoplay bright colours because my son would love to put those pieces together to build and create and what better than having it all colourful. You can learn about shapes and colours at the same time. We love your page and love doing the actives you suggest!
The basic because it's easier to learn the shapes
I like translucent-Polydron-24-pentagons the most because they are favourite shapes of my boys :) and the idea to make a ball from them inspires both of them-5 years old and 12 years old.
The Polydron Class set will be great for our school "Kiem" in Holland, to make and learn shapes with the Children. They have all kinds of development disorders so it will also be great for their motor skills.
XL Polydron Natural Colours Set is wonderful with the day-care kids! It allows them to create and use their imagination inside on rainy/cold days!
Really like this Translucent Polydron Basic Set. My little one is into puzzles and shapes these days and it seems like a good match for him. For me it's a good this that it can double as a storage place.
The giant Octoplay are awesome!!!!
Basic Set. We're making a light table for our home day-care. These would be perfect.
I love the translucent class set! Use them to teach shapes and colour mixing in my preschool class!!
I love the translucent shapes because you can use them to show how 2 colours can make another colour as well as building with them! My 3 year old just started preschool and has some of these in his classroom, we'd love to use them at home too!
It would be tricky to choose between the magnetic and the translucent sets!!!! I can already imagine what we can use them for and with at our setting
Those are cool!
I like Translucent basic Polydron set because it looks cool on the light table.
I cannot buy it in my country, but I found it's very interesting, and would like to try it with my kids.
They are one of a kind ! Lo is very curious, any would be great starter.
Magnetic Polydron Mathematics Set is mine favourite because kids love everything magnetic, it is easy for younger children to play with it and it gives a child wonderful opportunity to learn.
These look really good. Never experienced playing with them though so be great to have a go with my daughter :-)
Our Autistic Son thrives on Polydron. Any of the sets would help him. He has begun to communicate with others because he is so excited to tell them what he's built.
I like all the products it's hard to choose which ones the best
I was looking to buy the translucent Polydron basic set earlier this week, but unfortunately it is out my budget ☹ my little one is puzzle mad and is quickly learning her shapes so this would be perfect timing to help her understand shapes. These are fantastic and I am keeping everything crossed.
Our toddlers really love the translucent poltroon basic set! It's great to lead colours and shapes and I love they are able to use their imagination and creativity while playing and learning with these toys!
This Star, it's so cool and colourful.
Basic set will be great for our day-care kids in Finland, lots of bright colours and different shapes to learn.
I love the translucent basic Polydron set because I can use it in my setting to teach children colours and shapes. This is a very interesting and innovative way of interacting with children.
This is perfect for my little one, she will love it! She likes to build ♡ 0
I love the beautiful colours of the Polydron Set!!
WOW. Cool!!
S.I.L is a head start teacher let's my son play with the ones she has he loves them.
As an early childhood teacher to- be in a German day-care centre, I'd use the Polydron set in the group I'm currently working in. It would be a perfect way to feel and see shapes and to illustrate how they are able to create, change or modify a sculpture they've made on their own. Which shows them, that they're able to change their environment through their actions.
I really love the translucent shapes, my 2 years old son would love this set and it is a great way to help him develop his motor skills and would make a great way to learn from. The set is out of my budget for now, I really hope I can win one. Thank you.
I love the basic set ! I would Love to win this! It takes me back to playing with these in school when I was little ! I'm a childminder my children would love building shapes with these ! Xx
The translucent Polydron basic set would be perfect for our preschool.
I love the Polydron translucent basic set! Love that you can teach colours and building.
I'll love the basis set to start with and start building a ton of fun stuff with my little ones.
The Magnetic Polydron Mathematics Set is our favourite because provides an incredible way to not only learn but also experience shapes too.
I'm liking the translucent hexagons...my 3 year old has a thing for octagons and this is the closest thing.
My Terrific Kids love the magnetic Polydron! We need more!!!
My boys played with these in a library and loved them!
I wish I cud have it too.
My girl loves playing with the colourful Octoplay set. I love the way it makes her think about which slot to slide it into.
So many to choose from, but I think Translucent Magnetic Polydron Set is pretty cool!
The basic set, with the variety of shapes as it reminds me of the fun I had exploring and constructing with Polydron as a child.
I saw your video playing with your boys and really liked the idea of playing and teaching forms to my children as well. I really would like the translucent Polydron class set to make many different forms with my kids too. Great toy!
I love the star, think that would keep my little one entertained for ages! Plus she likes stars xx
I would love to have the same set which you used in your video. My son is nearly 4 and has started nursery. He loves blocks and this is educational as well as entertaining :)
The magnetic Polydron set or the giant set would be fun for outside! These look like a lot of fun!
I like the Translucent Polydron Basic Set because it can be used in so many ways and for so many purposes: using it with a light table you can learn about colour combination, you can create different 2d or 3d shapes (I think it's very good for developing geometry skills), it develops motor skills (like all Polydron sets), it encourages kids to be creative, it develops children's ability to be patient, it can be used for sorting activities, for pattern making, for counting activities... basically I think the sky is the limit when it comes to ways of using this highly educational material.
My kids love building anything, they discuss colours, shapes, how things connect, they role play, bring in other toys, they count etc. There's so many things they could and would do . They'd absolutely love any set. Fingers crossed and good luck to all.
El que sea es bueno.
My daughter would go nuts over these.
I love all the magnetic sets, but it would be exciting to try translucent Polydron.
I think my little girl would love the translucent shapes set!
Basic set, please! I have a light box to use them with, it would be a great toy for my daughter... And who am I kidding? For me! I can also imagine making awesome things like lamps with them and they could change every day! Such fun for everyone.
I love the basic set. It takes me back to playing with these when I was little. I would like that experience for my kid too.
Making constructions, understanding physics and having fun.
These would be great to have for the kids I watch and do day-care with as learning tools for them.
I remember these from when I was little. I like the magnetic sets, they present a slightly different challenge, and my two year old would love them.
The polyhedron basic set would be great for my nephew. It would help him with development, since he's been in and out of the hospital and take a tow on his developments. He would definitely love this this since it's very colourful.
Love all the products but the translucent Polydron basic set is the way to go ! Better than solid sets so children can explore the shapes further and want to build more. The translucent set can also be used on a light table which is great fun.
Lorr Brown, Barbara Ekins remember this from school? I loved it. I think I might get some for my mindees x
Among all these wonderful products the translucent Polydron basic set is what I like the best. I think it will enhance my 3 year old's creativity and instil the basics about 3d shapes volume and of course child can make different things out of this.
We have requested these as Christmas presents! The translucent Polydron looks awesome!
Oh I remember that as well. Yeah our play buddies would love that Pam x 1
The basic set would be fab and provide hours of fun and entertainment for my two grandsons who try to build with anything and everything they can get their hands on!
Sphera mixed set I like.
Me encanta el Octoplay de madera!!
The translucent Polydron basic set! My son plays with something similar at school, and he'd love a set for his upcoming birthday.
I would definitely buy Translucent Polydron Basic Set for my kid. I saw it in action in Dad's Lab video and I think it is great for both entertainment and development. Although my son is just one year old, I am dreaming about playing with him with translucent Polydron already.
OMG they have so many... Really hard to choose one. My favourites are Translucent Polydron Class Set, Magnetic Polydron and XL Polydron Natural Colours :)
Translucent Polydron Basic Set is really great, many playing hours for my two sons :D
I could see my son really enjoying the magnetic sets! Like the black and white one. He really always been into puzzles since a very young age, he could create his own puzzle like patterns!
The Translucent Polydron Basic Set. My kids love to build with anything and I think this would give them a lot of options. Plus we could use them on a light table for more fun.
What should I comment, I didn't know but I hope to win for my 1 and half year baby.
Love the colours, shapes and the things you can make from the translucent Polydron. Especially the containers you can make as you can see things you put inside them.
The Magnetic Polydron Mathematics Set would be our favourite :) or the basic set as there are so many things you could build with them.
I like all the products and if I l win .I will donate these to The slow learner centre for helping children having problems in understanding these shapes.
I love the Translucent Polydron Basic Set for my 3 year old. The wide variety of shapes and colours offer endless learning opportunities. Plus with TWINS arriving soon, I know they will benefit as well!
I would love to win translucent Polydron class set for my lil Princess. Hope to win for her birthday gift.
This is the first I'm learning about your products! Any of the translucent sets would be a wonderful addition to our small, but growing sensory play collection. My 13 month old seems to be mechanically inclined. He investigates carefully and spends a great deal of time constructing and deconstructing creations of his own making.
The translucent Polydron basic set looks fantastic. My 3 year old little girl would love this. We had something similar when I was at school and I enjoyed building the 3D shapes with them!
The class set looks great. So many possibilities. Have seen this before but never owned it. Children love to explore and that's when the best learning takes place.
My favourite products are the giant Polydron, I think that is awesome how the look besides kids (of all ages but specially the little ones) love things of their own size... Great excuse for the whole family to play and learn in the outside!
Polydron basic set is very cool. I would give to our local toy library.
I love the Polydron set. Kids work on so many skills while playing with them. They don't even know they're learning!!
LOVE the basic set!
All products!
If you and your partner Polydron would be able to send us a giveaway set to México, trust me I don't care which one would It be, looking the sets All are amazing and I'm sure My 3 years Old boy would be delightful and excited whit anyone.
My little guy is learning his shapes & much prefers to manipulate things with his hands rather than draw or write. Any of the sets would be great for him & his friends on the numerous play dates we have !! xx
Translucent Polydron basic set would be loved and played with on this household. It's an amazing product.
My son would love the magnetic Polydron set, it would be easy for him to manipulate.
I love the giant Octoplay. It is very imaginative and am sure kids of all ages would love them.
Translucent basic set, very cool creative toy!
I remember Polydron when I was a kid... they are absolutely addictive and perfect for kids... although adults might get possessive when trying to share with their kids. We live in South Africa and have a little girl who is almost 18 months and this would be perfect to teach her with. Such a lovely product... even if we don't win, this will still go on the Christmas list.
Love using Polydron in class and would love some of the translucent ones you featured the other day!
I remember seeing it but not playing with it in our class x
All of them!
Translucent Polydron would be an adventure for all my children to play and explore with.
This is magnificent because the kids can play and learn at the same time!!
These look so fun to play with! I love the translucent ones. They allow students to also experiment with colours. Great stem centre for students of all ages.
These seem like they have endless uses. I especially like the translucent shapes! Would love any of these! Thanks! :)
Would be great to teach kids in my class! They'd master all 3D shapes in no time :)
I love the Polydron translucent and the Magnetic Polydron Mathematics Set as there are so many things you could build with them. Love the colours, shapes and the things you can make.
I like the cube, as you can store them all away after play!! great comp, took me back to my school days when I saw the video.
Great invention!
The mega mag Polydron set would be super as it has plenty of pieces in the two shapes to construct almost any item. Nothing is more frustrating to a child than not being able to finish their project due to a lack of pieces.
The basic set looks cool!!
Wooden Octoplay Bright Colours se ve muy divertido!! gracias!
I like the Octoplay sets because they remind me of toys from my childhood! So versatile & capture a child's imagination perfectly!
I would love to have this set for my students to practice their math skills! I LOVE all of the sets, but I don't have any yet!
We don't currently have any of their products, but birthday and Christmas season is coming up! Love reading everyone's recommendation.
My four year old loves toys just like this basic set. He loves shapes building and constructing.
I don't have any toys yet but I saw a few products on Facebook that I loved.
We would love these for our grandson, he would love them.
I would love to win. Any of the sets look great and educational.
This is amazing my son gets bored fast and he likes to use his hands to build and feels proud once he has accomplished the task that he started. I personally like them all as he enjoys anything that has to do with building.
I like them all because they're polyvalent! Thanks for this giveaway!
It's got to be the equilateral triangles, I remember these from school. Xxx
I love the wooden Octoplay, working in day-care I know that is the stuff my daughter and all her little friends would play for hours!
My daughter likes translucent Polydron set basic one at her school. She will be so excited to have one.
Love magnetic Polydron set! My kids played with one at a toy store and it's on their wish list!
Fantastic! My childminding children would love these.
My favourite is the translucent basic Polydron set, perfect for any age, starting to learn shapes/colours at first and continue further into constructing forms. Great for imagination and motor skills.
Every Polydron set is fantastic. The child that will win the set, will be more than happy.
I cannot decide they are all good the ball has caught my eye they would all be good to highlight children learning in their schemas.
Just learning about these toys, I like the Translucent Polydron Set!
My son likes the translucent Polydron basic set... endless possibilities and hours of fun!
All products!!!
I love how children sit for hours constructing many things with their imaginations using Polydron. I can't pick one favourite as I love all the products and see many benefits in all of them whilst creating with the children.
All of the magnetic sets are my favourite really. I use them as a teacher and a parent!
Love the engineering sets as I home school my three daughters and use this with their learning amazing x
The translucent Polydron basic set looks fantastic! My 2 would really enjoy exploring the various shapes and colours, as well as creating and building their own designs of 2d and 3D shapes.
Polydron products look brilliant. A translucent basic set would provide hours and hours of fun to our little one!
My twin nephews would love the Magnetic Polydron Mathematics Set. They turned 2 on August 24th and were born 10 weeks premature. Jase has autism and an extremely rare genetic disorder where he is 1 out of 26 in the world ever. This creates completely unique learning and teaching scenarios. Jase is stimulated most by colours, geometric shapes, patterns and textures so this set would be absolutely key to his development. Unfortunately I have a budget hah so we work with what we have and we are most definitely kicking autism and his genetic difference in the butt! Madix, his twin was delayed in weight bearing, basic skills and cognitive skills but now exceeds even his actual age let alone his adjusted. Every day it is a challenge just to challenge his brain with new sciency stuff! He absolutely loves to build and create as well as inspect. Magnets were introduced last week and he has been going around every room here touching with his magnet "experimenting" and This set would probably make his brain explode! Either way we love your products and now that I have seen them I have set a goal to have them in the play room!
I absolutely love this idea and after having a look through the products this one is definitely my best because it would encourage creative thinking and problem solving, the pieces are big so it would make the children get up and have to move around.
How awesome are these products, perfect for our future preschool.
My sons like this construction toy, they can build up any things from their imagine.
I like the Translucent Polydron Basic set as it would give my pre K class all the options for the best play/learning!
Translucent Polydron - I think it's cool, that you can mix the colours to get new colours.
So hard to choose a favourite product, but I think Translucent Polydron set is brilliant!
I love the basic set. My 2 year old granddaughter loves triangles and there are so many options for play.
My favourite is Giant Octoplay Natural Colours Set 2! Guess my boy will be crazy about them when he sees that size twice bigger than him.
Translucent Polydron Age: 4 years + for my son. We're Mexican.
We like the see through squares. We play with them at the science centre.
I really like the Translucent Basic set once I saw the video of how to play it shared on Facebook a few days ago. It is a superb toy that help kids practice many skills-fine motor skills, creativity, and so on. My 4-month baby boy is too young to play it but I see the value of utilizing it at school I am working at which has kindergarten till high school students. Thanks for the giveaway :-)
My son saw the video and asked me if we could get one. I like it very much as well but sadly it's not easy to find it in Asia. As my son starts to make videos on YouTube, I think he'll enjoy making one about the Polydron basic set hah.
The translucent shapes are so diverse and encourage creativity, problem solving and fine motor control (and so much more)! My boys would love these!
My daughter loves these! She plays with them at school and that's all she talks about. What a great product!
I have twin boys and they are starting to put blocks together. To keep them busy, I would like to introduce Polydron to them as their minds start to leap! It's great for people who live in small apartments too because they can be collapsed and stored away.
All of them! Would love to win for my daughter's class!
I like the translucent magnetic Polydron set.... Fun for me to teach and fun for my toddler to learn. That's the best way to learn right??
I like most Polydron 100 equilateral triangles because my nephew is crazy for playing with it.
Translucent Polydron in star shape.
I like this Translucent Polydron Basic Set the most. There are different beautiful colours and shapes. It would be fun for my daughter to construct various 2D and 3D shapes. It enhances their cognitive skills and creativity, as well as fine motor skills.
I have never heard of or seen these toys before so I love ALL of them.
These are such cool sets! I've not come across them before. I love the look of the translucent sets, could add in some torches to explore those colours!
Today I went to target to find the magnetic puzzle I didn't find it . My son is 2 year and I really want the giveaway for my son.
I like the magnetic Polydron sets. My little one likes to play with magnetic toys and he loves how they come together.
It would be so much fun play with translucent Polydron basic set because my boy's like shapes very berry much.
Never seen them before... My day-care loves this page and we try most of your post! Love It.
I love all the tiles! My preschool classes have so much fun learning and building with them!
I like the Translucent Polydron Basic set. My 3 year old son enjoys all kinds of building blocks and I believe he will love Polydron as the possibilities of what he will be able to build are endless.
We like the translucent set, would be a great learning tool for our family.
I like the magnetic Polydron mathematic set. There are different beautiful colour n shapes. I t can help kids developer their 3d sense.
Translucent Polydron basic set will definitely let my children enjoy hours of fun constructing various shapes and structures. Hope to win this amazing giveaway.
The translucent Polydron basic set will be well loved by my kids! And their father by the way - he was left mouth opened after last night's video I showed him :)
Magnetic Polydron Drivers Set :)
The translucent Polydron basic set would be perfect to get my littles started, we first tried it at a friends the other day and my nearly 3 year old loved it and my little 9 month old thoroughly enjoyed trying to chew one he he. Amazing products, perfect for children of all ages. Thanks for the opportunity. We shall be investing in some. Good luck everyone.
Translucent shapes are an amazing manipulative! My 3 year old loves building and rebuilding structures (houses, castles, cars, farms etc.). We learn shapes and colours while developing fine motor skills. The fun part about colour learning with translucent shapes is the fact that we learn the basic colours and continue to explore by putting shapes on the top of each other. It lets the kiddos to learn about colour mixing and additive colours. Love it!!!
I saw this product on your blog first time. I like its very much. Its good tool to teach colour shapes and to improve child creativity . Its best product.
The basic set is my favourite because you get a good variety for a good price! Would love some of these for my little one!!
Yes please I have kids and I'm never growing up.
Giant Octoplay sets look great! My almost 2 year old is currently into building towers and figures.
Love all the Translucent Polydron Set for my little one.. =)
I would love the Translucent Polydron Basic set. It looked like so much fun from the video I saw on thedadlab.
As a child I was inspired by Polydron, now as a mum with a son who loves building and construction, I would love to give him the same opportunity. I can imagine him and I enjoy any of the translucent set together and have hours of fun. Many thanks.
I think the magnetic Polydron look great. Anything with shapes is great learning fun, and magnetic easier for my 3 year olds fingers to handle.
I like the basic set because you can make a wide variety of shapes, and you can teach colours to kids (especially blending them) and it won't break the bank.
All of them are nice but the one in the middle seems to be practical one.
I like Translucent Polydron Basic Set. We have not had this before but it looks fun and educational toy at the same time.
Translucent Polydron Basic Set is the best! It can be used in so many different ways and the children just love it! They get so creative with it and the ideas are just endless!
Love these. So creative and educational.
I've seen the translucent shape's video for really young children. The same set can be used for a large range of ages. I work at an international preschool in Japan and have never seen anything like this here. Would be so great to introduce this product here.
I love this block set! I've had them at other centres that I've worked at and they're awesome!
Wow, I really like this Translucent Polydron Set and the Magnetic one. My daughter (2 years) sure will love it, she likes to build things from objects, stack them, etc.
My little boy would love to get an Octoplay set! It seems to be so developing and allows creativity. He loves puzzles and fascinated by different shapes.
We don't own one:((, but I think this Translucent Polydron Set is really cool, I really want it for my kids:)
I like the translucent Polydron basic set which can lead my daughter think out of the box on how the shape goes well with creative imagination as well as improve their motor skills.
My kids have the translucent magnetic Polydron set and they love it!
I love the block set great for all kids
There aren't any that I love more the other. I love the free range of imagination it gives children. Being a teacher, these are a huge asset in the classroom.
Love any of the translucent products because they can also be used on a light table.
The translucent Polydron 100 equilateral triangles as my year one class loves how the triangles fit together. Great for teaching length and angles for older grades. Can use for problem solving.
It's hard to choose but I would say Magnetic Polydron.
My boys would flip over the XL Polydron Natural Colours Set. I love the Magnetic sets!
We would love any product, we are a new childminding business and I think the children would love to explore these x
100 equilateral triangles! We had the triangles at school and I loved them! Still do tbh! X
We like the Basic set because it develops the imagination, we'd also like to create some new and interesting sun catcher shapes!!!!
The Polydron Basic Set looks like it would be so much fun for my son to play with!
Translucent Polydron basic set
Wow I think all the products are awesome.
I love all the products. My favourite part is letting kids use their imagination. The Polydrons make it so easy for kids to practice their shapes and build whatever they want. The large ones would be a huge hit for any kid. :)
I would love the colourful translucent Polydron set for my kids to build and explore. Looks fun and educational at the same time...best kind of toy!
Love the translucent Polydron basic set because it would be great for teaching my kids about colours, sorting patterns, patterns activities and learn about shapes. But most of all, it allows & encourages kids to be creatives!
Love translucent Polydron basic set Just so much u can do with it.
My favourite are translucent triangles.
My grandkids love the Translucent tiles...they are more challenging than magnatiles.
All of them look awesome!!
The Translucent Polydron Basic Set would be a great late gift for my son's 3rd birthday as he is very passionate about numbers and shapes and building 3D shapes with him would be a very fun and useful lesson.
I like the Magnetic Polydron Mathematics set.
I like the translucent Polydron basic set. My 3 year old has never experienced anything like it and after seeing an introductory video on how to use it I think it would be brilliant at sparking his interest and creativity!
I like them all! But the basic set of squares is likely the best place for my girls to start! Fingers Crossed :)
El Polydron traslúcido se ve excelente para desarrollar en los niños la habilidad de crear e imaginar, entender las figuras. Mi niño tiene 3 años y le encantan los bloques por lo que este juguete sería un paso Adelante en sus habilidades.
We love the magnetic Polydron..hours of fun trying to construct the tallest tower!!
My three year old is starting to learn about shapes! This would be an excellent tool to teach him how they connect to make new shapes!
I think it would have to be the Magnetic Polydron sets (any of them) because they look like amazing fun while being easy to use!
Love the magnetic Polydron set where the kids are learning and having fun.
The wooden Octoplay sets. Not only can you make so many cool things, they are great for helping little arms/fingers learn delicate movements as well as stretching the brain
My 2 year old is really starting to understand 3D shapes, so the magnetic Polydron are right up his alley. Being able to connect on all sides and build out and up is really keeping his interest and turning up the learning. Love!
The squares, magnets and the giant ones for building forts look so cool. They all look fun!
The big blocks would build many things.
Amazing toys!!!
We love the Polydron basic set - lovely colours and my son is well into his shapes at the moment and building all kind of things. It really encourages him to use his imagination rather than copying a picture, which his wants to do with some other toys.
Translucent-Polydron-class-set esta muy bueno, estimula la imaginación y creación en los niños. Qué lindo poder participar.
Yes!I wanted some as soon as I watched the video!
What a fantastic array of products! I would love to get Translucent Polydron Basic Set for my preschool aged nephews.
Our children absolutely love the translucent magnets with the light table...it's awesome for fine motor skills and much more...definitely gets their creativity flowing!!! :)
My nephew would love the giant Octoplay natural colours set 2 , he loves building things up!! :)
I love the translucent triangles. I feel there are a lot of shapes you can make with them.
Love these!