TARKA - The London-based classes keeping energy and imagination flowing
26 August 2020 | Hannah Hoskins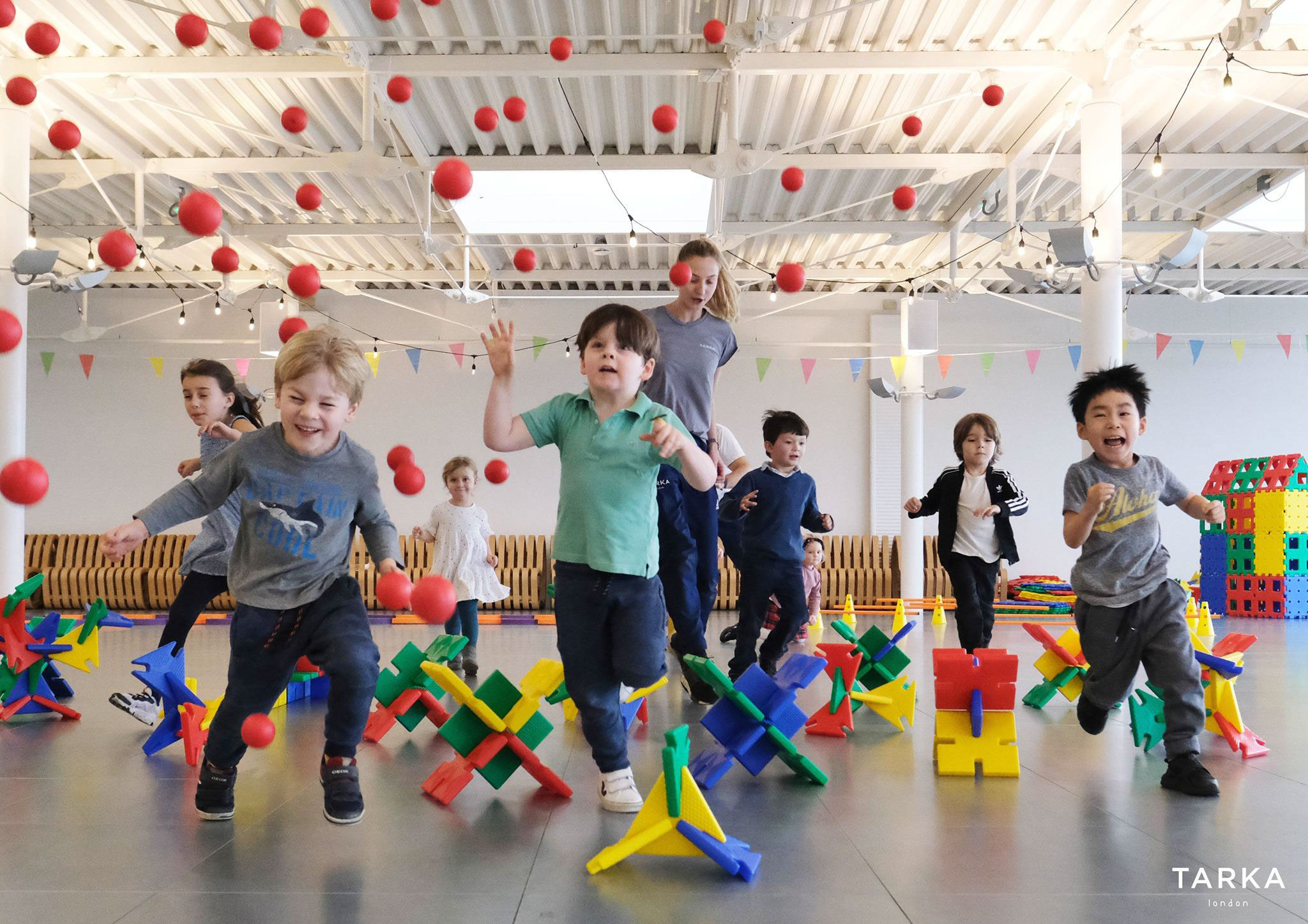 TARKA London was set up around 6 years ago by founder Rufus Gordon Dean due to his love of exercise and the desire to educate children to lead active, healthy and social lifestyles.
The fantastic team at TARKA run (quite literally) energy-filled, all round fun, personal development classes for children aged 11⁄2 to 8 years old across 5 London locations. They start with an ice-breaker which then erupts into an imagination focused 45- minute developmental exercise session full of balancing, jumping and laughter, which is subsequently finished by a well-earned cool down before the children return home.
There is a real energetic vibe about their business and you can almost feel the positivity, not only when you talk to them personally, but also when you observe the classes they do.
It is a huge breath of fresh air into this market and it really is being noticed and making a difference. It is rare to see such a mixed presence of females and males in this kind of work, and it is very refreshing.
We were delighted to able to spend a few minutes of Director - Archie Leon's time between classes and ask him to elaborate on the approach of TARKA, and ask them how they have adapted to the changing landscape as dictated by COVID 19 and managed to be one of the few organisations who have been able to not just survive in these times, but positively thrive.
I am guessing that anything that has been achieved during these times has been earned through a lot of quick thinking and hard work, can you tell me how you have managed to adapt?
With regards to adapting, we didn't actually have to do too much. We are fortunate that at TARKA, we have several different options, one of which is a private class. We followed Government guidelines and once we were fully comfortable, and our clients, were able to send our instructor's out to either peoples gardens or parks.
We are currently doing this all across London and tend to provide over 100 classes a week to various different families. We stuck to the social bubbles and at the start of July opened our holiday classes for the rest of the Summer. Our birthday parties are back up and running, though we limit them to smaller sizes than usual. So even though we have been hampered somewhat, we feel as a company we have ridden the wave as best we could.
We considered going down the tech route and doing online classes but that goes against most of our principles and feel that if children were at home, they shouldn't be in front of a screen. Plus, we pride ourselves on the knowledge that one of our USP's is the direct interaction that we have with children and in order to get the best out of a class or session, one needs to physically be there as its very difficult to keep children focused at the best of times, let alone with the distractions of their own home.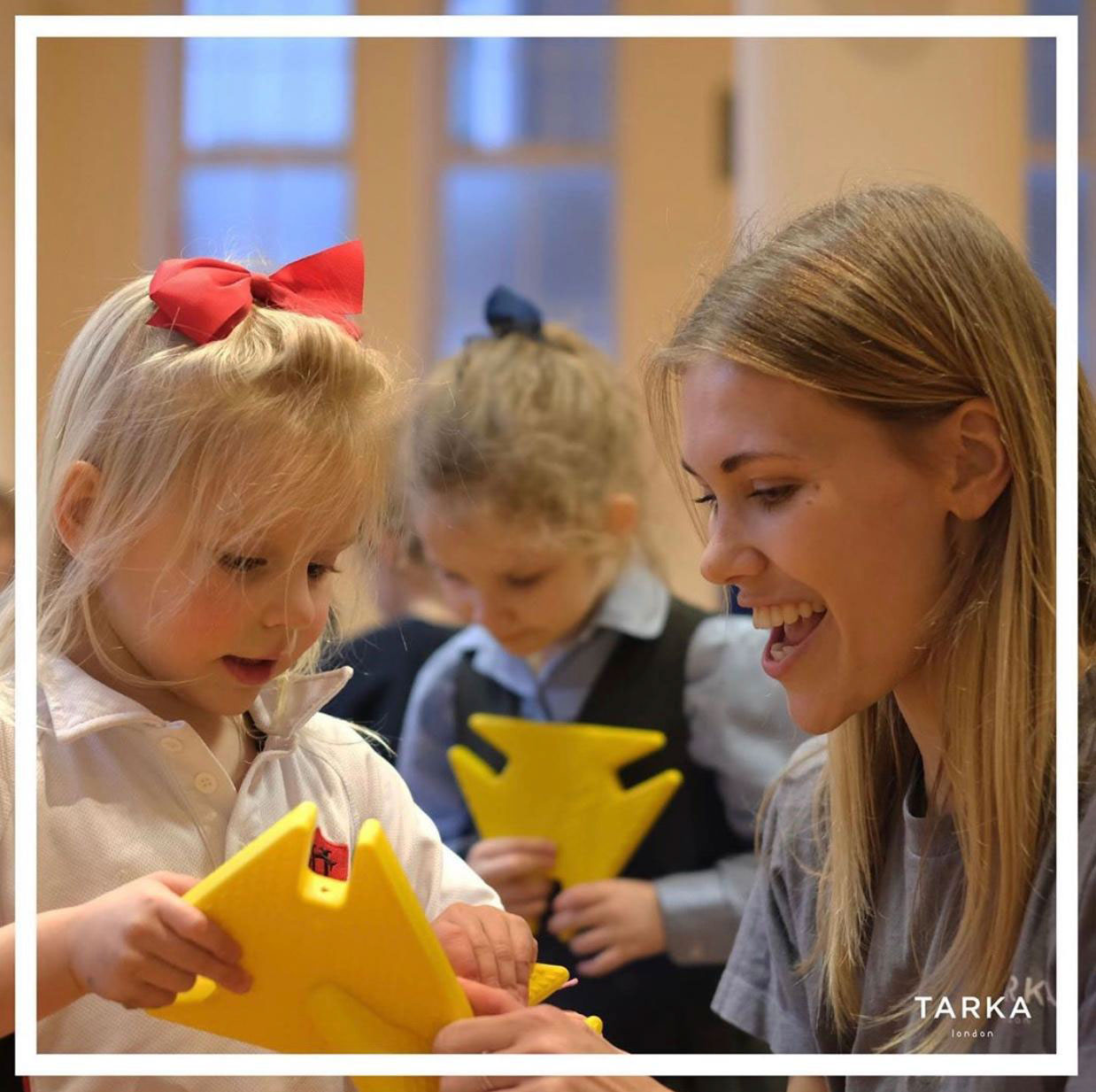 Images Courtesy of TARKA London Instagram
Do you think that TARKA will be a different concept post COVID?
I am very much hoping that we aren't too different. We have spent almost 5 years creating a very solid foundation and an enormous amount of trust with our parents.
I think that we offer something pretty unique will ultimately stand us in good stead. But one can never get complacent as a company and we constantly strive to improve and adapt, irrespective of COVID.
Cleanliness is more important now than ever, how do you keep your resources clean? Do you still use them in your classes?
Even before Corona we were always incredibly conscience of cleanliness. Every evening we clean all of equipment with antiseptic wipes and sprays. Working with children, we have found that things get filthy in seconds and in order to maintain our high standards, we have to clean every day. An arduous but necessary job! We do indeed still use Polydron. Probably more than ever!
During your classes children are encouraged to work as a team, keeping the children's emotional well-being in mind will you still encourage this post lock-down?
We pride ourselves on encouraging the children and place their emotional well-being in high regard. It is a vital cog in our engine and something that will always be integral to our classes.
How have you kept engaged with your customers over lock-down?
We were in constant contact with all of our customers during lock-down with weekly emails and continued to update them with social media.
The team at TARKA run classes in Notting Hill, Chelsea, Westbourne Grove Church, Knightsbridge and Fulham and they will always welcome new enquiries from parents and carers. If you want your children to learn, have fun, be creative, and get energised, then this is the place to be. They can be contacted via their website, via email or give them a call on 020 7164 6281.
Don't forget to follow them on Instagram (@tarkalondon) to keep up to date with them on a daily basis!