It has become increasingly essential for young children to explore their external outdoor environment during the Early Years Foundation Stage (EYFS). Indeed, it is now a requirement for all children to have access to an outdoor play area or to take part in outdoor activities unless circumstances such as the weather prevent it.
Children love to understand the world around them and enjoy new experiences outdoors such as physical activity, nature and curriculum play activities involving communication and language, literacy and mathematics. Children love playing with our giant range of products outside which include Giant Polydron, Polydron XL, Giant Octoplay (GO) and Giant Polyplay. Using just squares, triangles and octagons, children interactive with geometric shapes and learn more about them whilst having fun.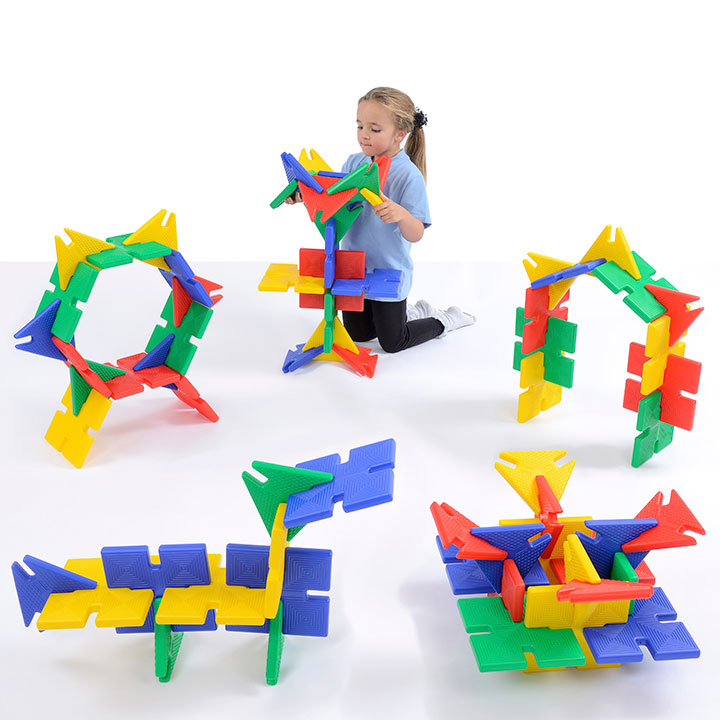 Our latest product Giant Polyplay also introduces the challenge of angles to the youngest children with the triangle having connection points every 120 degrees and the square having them every 90 degrees. It's a great challenge to ask your children to make an animal and to see how they link the squares and triangles together learning both geometric shapes and angles at the same time as using their creative minds.