Giant Polydron Vehicle Builder Review
7 August 2019 | Hannah Hoskins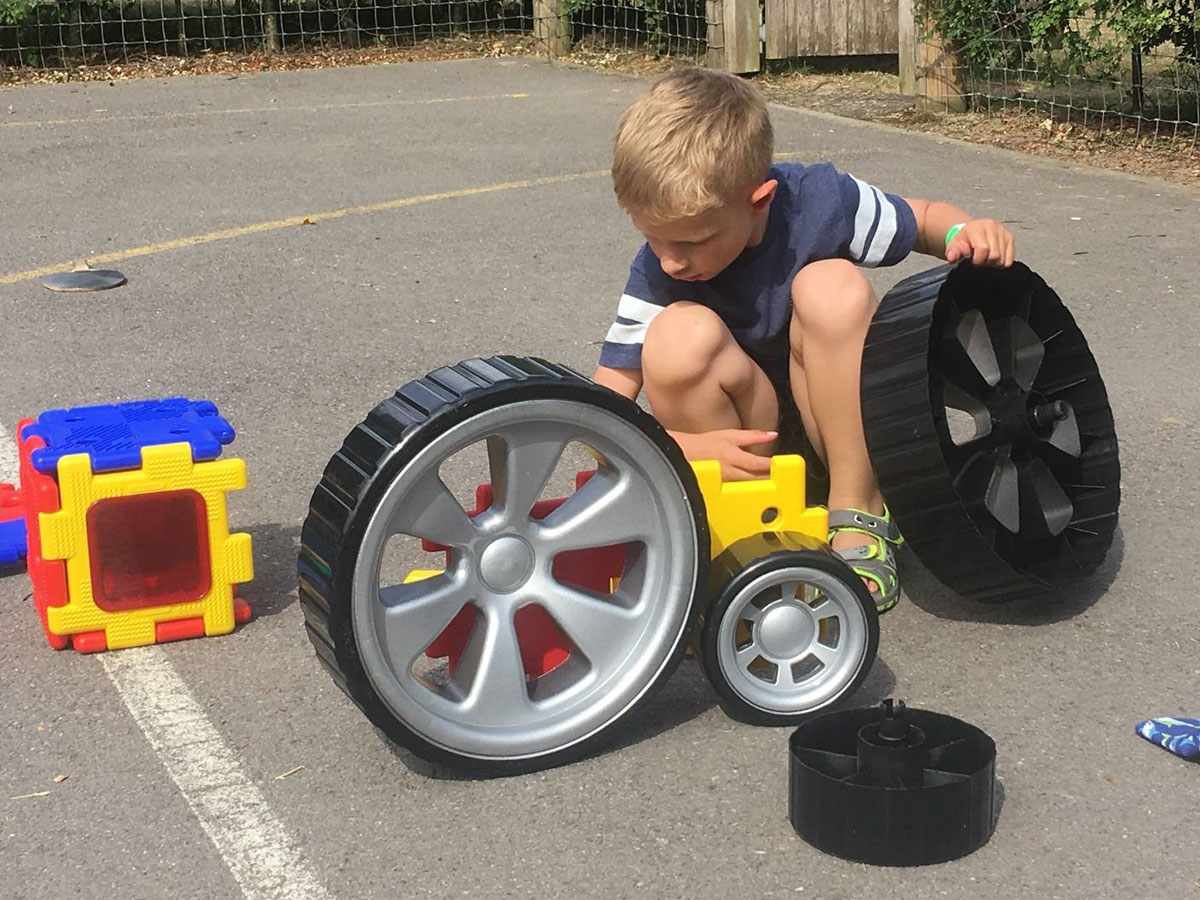 We were incredibly excited at Slindon Church of England Primary School to receive a Polydron Vehicle Construction set for inclusion at our first annual summer festival, Slindfest.
From the very beginning we laid all the parts out and allowed the children to take charge. A lot of wonderful free play ensued.
Straightaway one of the older boys created a mini vehicle crafted from his imagination which he then wheeled around the playground. In the meantime, a Reception child and his older sister played with the remaining pieces and built a very sturdy helmet for superhero role-play and explored how the various pieces within the set interlinked and fitted together.
After showing off the vehicle, the older boy returned and helped the younger children build the model car as displayed in the model guide. There was so much teamwork that took place. More children joined in and everyone was engrossed and included.
Once the car had been completed, the children took a lot of pride in pushing it around the playground and excitedly taking turns.
At this point, one of the grandparents approached the play area to enquire what the product name was. He was really impressed with the nature, durability and how captivated all the children were by the product.
Every child who walked past throughout the afternoon stopped to engage in play. From younger siblings who do not yet attend the school to the oldest children. Even parents and grandparents became involved.
At one point, a toddler sat contentedly on the bonnet and watched her siblings enjoying the bouncy castle whilst the other children kept an eye on her to make sure she did not slip off. It really did bring out the best qualities in the children in regards to working together and communicating with each other.
Thank you so much Polydron for allowing us the opportunity to enjoy your wonderful product.
Tanya Potter, July 2019