Exploring Deltahedra
7 July 2020 | Hannah Hoskins

We recently came across an excellent article in 'Mathematics Teaching', written by Tandi Clausen-May, a regular user of Polydron and a long-time member of the Association of Teachers of Mathematics (ATM).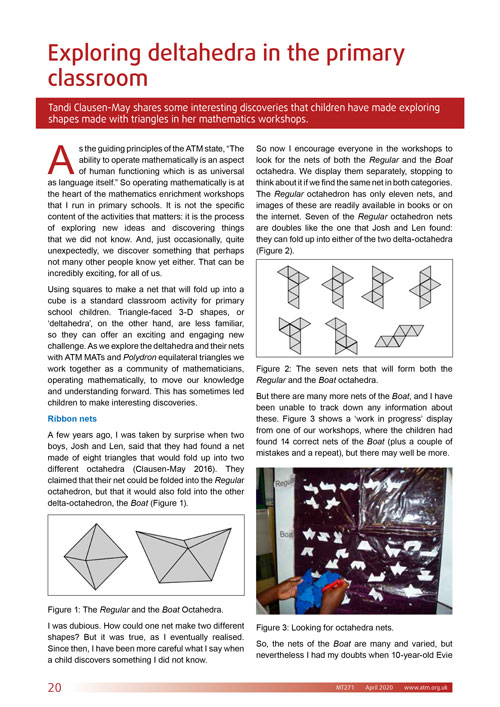 She is a strong advocate of children learning through touch and exploration, and this article clearly demonstrates the benefits of this approach. It really is an absorbing read, and it illustrates the versatility of encouraging children to discover nets and shapes made with triangles, allowing them to create and explore intriguing forms which sometimes lead to surprising results. There are some fascinating ideas here, and they serve to illustrate the value of exploratory workshops with children.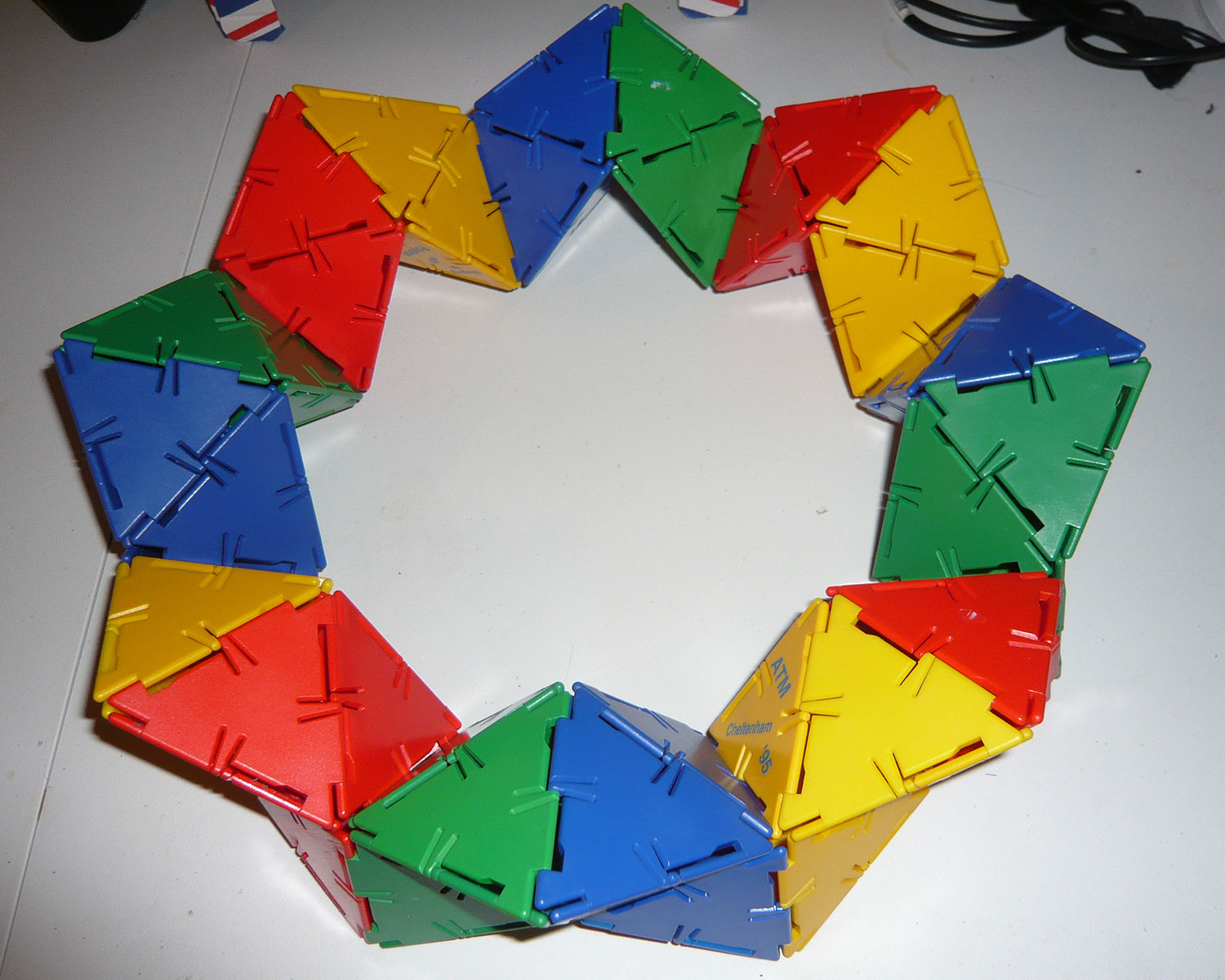 There is more information about the ATM at the end of the article, and it is well worth checking out the brilliant work that they do in bringing great ideas into the classroom to make mathematics more accessible to all.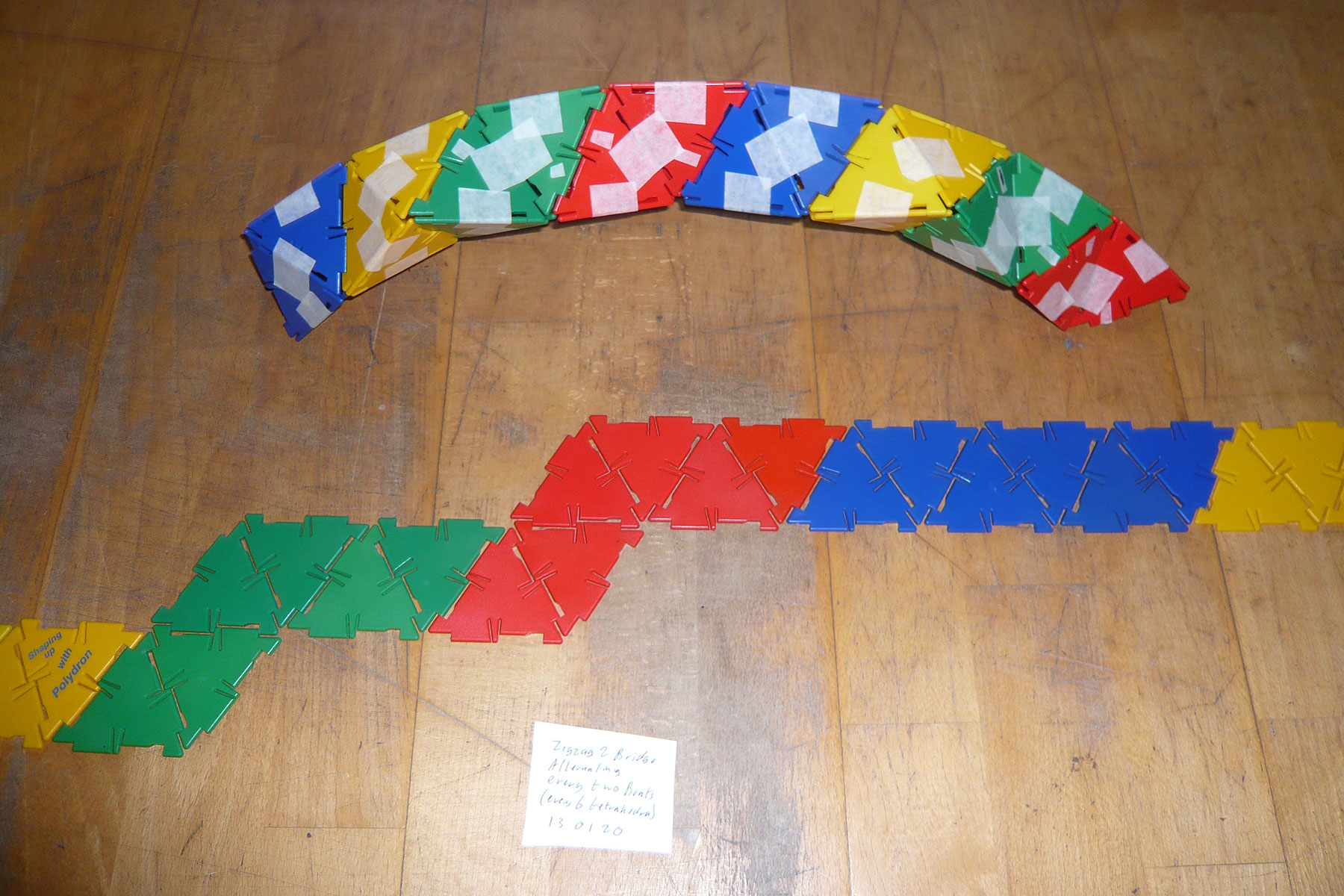 Thanks, Tandi, this is great work.