Downloads
2017 Trade Catalogue
We are delighted to present our new 2017 product range to you. Whether this is the first time you have looked at the Polydron range or you are a loyal returning customer, we welcome your interest in our products and invite any questions or comments you may have.
We are excited to have our new catalogue available for immediate download. Once again we have combined all of our products into one catalogue: Polydron, Translucent Polydron, Polydron New Colours, Frameworks, Polydron Sphera, MegaMag, Junior Polydron, Magnetic Polydron, Octoplay, XL Polydron, Giant PolyPlay and Giant Polydron.
The catalogue also features our new product range: Wooden Magnetic Polydron.
Click on the cover image to download our 2017 catalogue, or fill out the form below to receive a copy by post.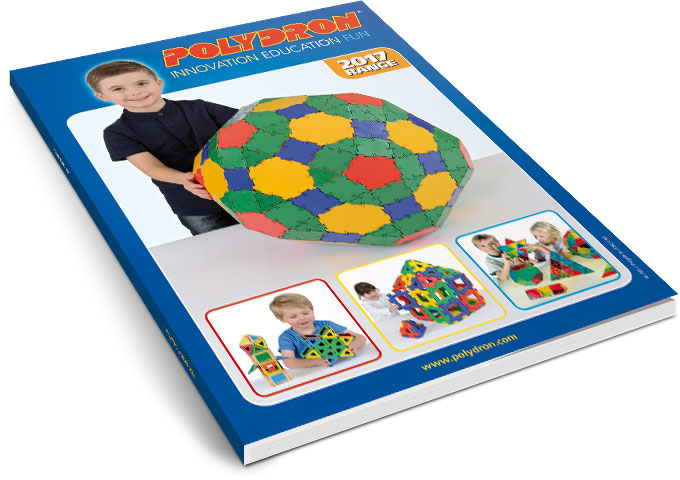 Catalogue Request